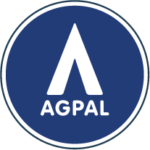 Australian General Practice Accreditation Limited (AGPAL)
Business / Practice Details
Business / Provider Type
Non Profit Organisation
Services Offered
Accreditation and Certification, Events, CPD Courses
Interest Areas / Topics Covered
Career Advisory
Business / Provider Profile
Australian General Practice Accreditation Limited (AGPAL) is a leading not-for-profit organisation, established in 1997 by industry members, as a provider for general practice accreditation and quality improvement services within Australia. AGPAL is part of the AGPAL Group of Companies.

Here at AGPAL, we are dedicated to servicing and supporting general practices, Aboriginal medical services, medical deputising services, after hours services and Royal Flying Doctor Services throughout their accreditation and quality improvement journeys.

Accreditation is our core business – let us share that with you.

Vision, Mission and Values
Helping to improve the quality of services within health, community, and human sectors throughout Australia. AGPAL is committed to the following vision, mission, and values:

VISION
'Making it better'

MISSION
'Delivering quality improvement through innovative
systems and solutions'

VALUES
'Customer Focus,
Excellence, Innovation,
Integrity, and Partnership'

Acknowledgement
The AGPAL Group of Companies is committed to supporting reconciliation amongst Indigenous, Aboriginal and Torres Strait Islander people and non-Indigenous Australian people. In keeping with the spirit of reconciliation, we acknowledge the Aboriginal and Torres Strait Islander people as the Traditional Owners of the lands. We wish to pay respect to their Elders - past, present and emerging - and acknowledge the important role Aboriginal and Torres Strait Islander people continue to play within our community.
Why us
Not-For-Profit
Reinvesting to benefit our clients
To ensure practices are appropriately supported with tools and resources, and customer service expectations are exceeded, AGPAL remains a not-for-profit organisation. Being a not-for-profit allows us to continuously re-invest back into the business to improve our general practice accreditation and related service offerings.

This re-investment means greater benefits for practices at more competitive rates, allowing the delivery of improved outcomes and benefits, as well as greater industry involvement and support.

EXPERIENCED
A combination of over 21 years history, expertise, experience and knowledge, cultivated since accrediting our first group of general practices in 1997.

TRUSTED
Australia's preferred accreditation provider for the majority of general practices accredited in Australia.

STREAMLINED
Integrated technology to create a seamless accreditation process featuring everything you need at your fingertips.

AGPAL is part of the AGPAL Group of Companies, Australia's most comprehensive accreditation and quality support organisations.
Adelaide, Brisbane, Darwin, Melbourne, Perth and Sydney,
Brisbane QLD , Australia
Claim this profile to receive referrals from this page.
Listing current courses and events posted by Australian General Practice Accreditation Limited (AGPAL)
No matching course or event posts found.