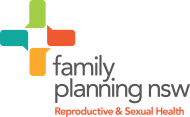 Family Planning NSW
Business / Practice Details
Business / Provider Type
Education Provider
Services Offered
Events, CPD Courses
Business / Provider Profile
Family Planning NSW is the state's leading provider of reproductive and sexual health services.

We are experts on reproductive and sexual health and provide clinical services and health information to people throughout NSW.

We are an independent, not for profit organisation responsible to a voluntary board of directors and we rely on government funding, donations and self-generated income to provide our services. Our government funding comes from the Federal and NSW governments, as well as Local Health Districts.

Founded in 1926, we are the oldest family planning service in Australia, providing reproductive and sexual health care services and information to the community for 90 years.

We are registered with the Australian Charities and Not-for-profits Commission (ACNC)

We work to ensure everybody has access to quality reproductive and sexual health.

We respect the rights of our clients to make choices about their reproductive and sexual health and we treat each and every person with respect, dignity and understanding.

We are experts on contraception, pregnancy options, sexually transmissible Infections (STIs), sexuality and sexual function, menstruation, menopause, common gynaecological and vaginal problems, cervical screening, breast awareness and men's sexual health.

Family Planning NSW Research Centre undertakes nationally and internationally recognised research which underpins our clinical practice. We publish clinical practice handbooks on reproductive and sexual health for medical professionals and are recognised leaders in this field.
Why us
Vision For all people to have high quality reproductive and sexual health.

Purpose To provide specialised services and programs and advocate to promote the reproductive and sexual health and rights of all.

Our Values

Human rights focus - promoting the rights of all people to reproductive and sexual health
Integrity - maintaining a strong ethical base, being accountable and transparent
Inclusiveness - valuing and respecting diversity without judgement
Equity of access - ensuring access to our services for all including priority populations
Client centred - placing the needs of the whole person at the centre of our work
Commitment to excellence - ensuring high standards in all our work
A just culture - a balanced accountability for both individuals and the organisation
Pro-choice - supporting a woman's right to make decisions regarding all pregnancy options
Principles

Focusing on the whole person throughout their lifespan informed by the social determinants of health
Working in collaboration and partnership to strengthen our services and programs
Being advocates for the community
Developing and using best practice and evidence based approaches
Promoting freedom of choice which reflects individual differences and preferences
Building the capacity of our organisation, other professionals and the community
Promoting professionalism and continuous improvements in our ways of working
Fostering innovation and creativity in our work
328-336 Liverpool Road,
Ashfield NSW 2131, Australia
Claim this profile to receive referrals from this page.
Listing current courses and events posted by Family Planning NSW