<- Back
This course is part of HealthcareLink Learning Portal.
Dementia Identification, Assessment and Diagnosis for Allied Health
Speciality Classification
Allied Health
Subject matter expert
e-Learning for Healthcare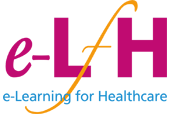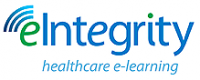 Endorsed By
University of Bradford, eLfH, NHS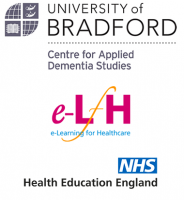 This session explores the identification, assessment and diagnosis of dementia and the benefits of an early diagnosis. Later, it will investigate what the assessment process entails and how it is experienced by people with dementia, stressing why it is important to ensure sensitive, person-centred assessment and appropriate and timely post-diagnostic support.
Learning Objectives
By the end of this session you will be able to:
Identify the most common progressive brain diseases which cause dementia symptoms
Describe the signs and symptoms of dementia that indicate the need for assessment
Explain why early diagnosis of dementia is beneficial and the possible outcomes if assessment and treatment is delayed
Know about the key difficulties people living with dementia face as dementia progresses
Describe the criteria and process used to gain a diagnosis of dementia
Explain why it is important to treat people undergoing diagnosis with sensitivity and in a manner appropriate to them
Explain how to refer patients to access specialist services and support networks
In this session, we will describe a person-centred approach to the identification, assessment and diagnosis of dementia, the benefits of an early diagnosis, including accessing support and services, and outline the difficulties people face over time living with a progressive brain disease.
This session has been mapped to the Dementia Training Standards Framework and is designed to support the Dementia Action Alliance Dementia Statements.
Entry Requirements / Prerequisites
Before commencing this session you may wish to:
Complete Module 1 - Introduction to Living with Dementia/Dementia Awareness (407-0030)
Instructors / Speakers
Murna Downs,
Professor in Dementia Studies, Centre for Applied Dementia Studies, University of Bradford
Murna is a Professor in Dementia Studies at the Centre for Applied Dementia Studies at the University of Bradford. Her research interests focus on improving quality of life and quality of care for people with dementia and their families. Recent research includes approaches to improving transitions in dementia care; improving health care for nursing home residents; promoting independence for people living with dementia in the community; and the effectiveness of the University's practice development methodology, Dementia Care Mapping, in implementing person-centred care in care homes.
Murna has published on a range of topics including the perspective of the person with dementia, early diagnosis, long term care, end of life and transitions in dementia care. She is co-editor of the textbook 'Excellence in dementia care: Research into practice' and is series editor of the University of Bradford Jessica Kingsley Good Practice Guides on Dementia Care. She is an ambassador for the Alzheimer's Society, serves on the Research Advisory Council of the Alzheimer's Society, is an adviser to Alzheimer Europe, and is a member of the National Institute for Health Research Portfolio Development Group for the Dementia and Neurodegenerative Diseases Research Network (DeNDRoN). She was recently awarded an outstanding achievement award by the British Society of Gerontololgy.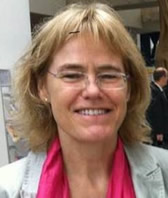 Title
Dementia Identification, Assessment and Diagnosis for Allied Health
Speciality Classification
Interest Areas / Topics Covered
Agedcare, Dementia care, Geriatric Health (Aged Care and Continence )
Provider Type
Education Provider
Access Duration (in months)
12
Programs this course belongs to

Modules this course belongs to