<- Back
This course is part of HealthcareLink Learning Portal.
Emotional Development course for GPs
Speciality Classification
General Practice ( GP ) / Family Medicine
Time / Duration
30 minutes
Subject matter expert
e-Learning for Healthcare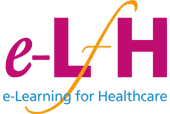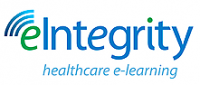 Endorsed By
Healthy Child, eLH, NHS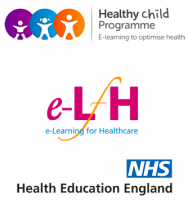 This session looks at the process of emotional development with a description of the basic emotions, when they first appear, and what they mean. We will look at how infants learn to discriminate between emotions and develop secondary emotions. We will describe the importance of parenting in emotional development. We will look at higher-order processes such as empathy and the child becoming aware and understanding their own thinking (metacognition). We will also look at gender differences in emotional development, particularly during adolescence. The session ends with an overview of environmental and genetic factors that can affect emotional development.
Learning Objectives
By the end of this session you will be able to:
Describe the key stages of emotional development from birth to adolescence
Describe normal variations in emotional growth, and the main contributions to this variation
Describe key gender differences in emotional development
Recognise how adversity in its many forms can affect emotional development
Recognise when behaviour seen in children and young people is a likely cause for greater concern and extra professional input
This session uses self assessments that help you check what you have learnt. You do not have to use them and your answers are not seen by anyone else.
Entry Requirements / Prerequisites
Before commencing this session you should complete:
Attachment and Human Development (410-004)
Instructors / Speakers
Benjamin Wellens,
Clinical Psychologist
Dr Benjamin Wellens qualified as a Clinical Psychologist in 2008 from the University of Cardiff in Wales. He previously completed a PhD studying the epidemiology of work-related stress (University of Cardiff) and a BSc in Psychology (Leeds University).
In his current role he works in the Child Care Assessment Team which is based in the Michael Rutter Centre at the Maudsley Hospital. Prior to this, Dr Wellens worked in a team specialising in Multi-Systemic Therapy for Child Abuse and Neglect in South East London and he has received specialist training in this model.
His first job after qualifying as a clinical psychologist was working with children aged 5 and over and their families in a specialist community child and adolescent mental health team in South East London. He also has experience of working with adults of all ages and abilities, and children in various settings and across a variety of disorders from his time in training. As a trainee he spent a year specialising in working with people of all ages with learning disabilities and neurodevelopmental difficulties for the Tavistock and Portman NHS Trust.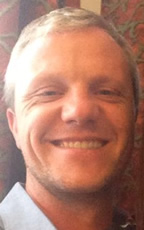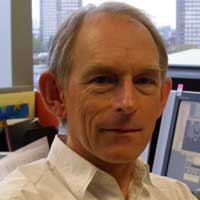 John Oates,
Professor of Developmental Psychology
John Oates FAcSS FRSA HonFBPsS is Professor of Developmental Psychology at The Open University. John's primary research focus is on social development in early childhood. He led an ESRC-funded longitudinal study of infants with Down syndrome and a Department of Health funded service evaluation of a Family Nurse Partnership pilot programme.
He has also been involved in an NHS trial and implementation of a care pathway scheme for mothers with young babies in a primary care trust, and the adoption of a screening tool he developed in the field of perinatal mental health; a study of health visitor assessments of mother-infant relations funded by the Burdett Nursing Trust; and longitudinal cohort studies of children in Budapest.
He was member of the programme team for Early Support with particular responsibility for developmental journals, and partner in the development of Biztos Kezdet, an EU-funded national programme in Hungary based on Sure Start, for disadvantaged children and families.
With Professor Martin Woodhead, he was director of Early Childhood in Focus, a project funded by the Bernard van Leer Foundation in the Netherlands, producing policy guidance based on early childhood research. He was an academic consultant to the OU/BBC Child of Our Time series 2001-2011, and consultant author for Development Matters in the English Early Years Foundation Stage.
Maisy Baxter,
Clinical Psychologist
Dr Maisy Baxter qualified as a Clinical Psychologist in 2011, from Royal Holloway (University of London). Prior to this, she completed an MRes in Cognitive Neuropsychology and Rehabilitation and a BSc in Psychology (University of Birmingham).
Dr Baxter previously worked with children and families in Great Ormond Street Hospital, the Michael Rutter Centre at the Maudsley Hospital and in Developmental Psychiatry at the University of Cambridge. She also worked as a Trainee Clinical Psychologist at the Monroe Family Assessment Service (Court Team, Tavistock and Portman). She has experience of working with children and adults with various presentations across a variety of settings and currently works with looked after children in Sutton.

Title
Emotional Development course for GPs
Speciality Classification
Interest Areas / Topics Covered
Child and family health, Child health/paediatrics/immunisation, Children and young peoples health
Provider Type
Education Provider
Time / Duration
30 minutes
Access Duration (in months)
12
Modules this course belongs to