<- Back
This course is part of HealthcareLink Learning Portal.
Health Promotion in Pregnancy (Smoking) Part 1: Basic Principles course for Paediatrics
Speciality Classification
Paediatrics General
Subject matter expert
e-Learning for Healthcare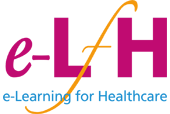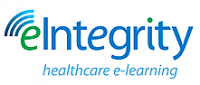 Endorsed By
NHS England, Healthy Child Programme, eLH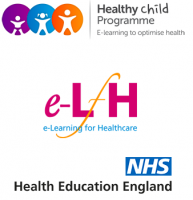 This session presents the attitudes towards smoking and reasons why people smoke, the impact of side stream smoke on non-smokers and the health effects of smoking on the fetus, neonate and infant. It progresses to define approaches and actions to support adults to cease smoking.
Learning objectives
By the end of this session you will be able to:
Identify the most common reasons why people smoke
Outline the impact of sidestream smoke upon non-smokers
Describe the prevalent attitudes held about sidestream smoke
Outline the effects of smoking on the health and development of the fetus, neonate and infant
Describe evidence-based preventative interventions
Outline smoking cessation promotion, approaches and actions in different situations
Describe the model of behaviour change
Describe evidence-based preventative interventions
Outline tobacco dependence treatment, approaches and actions in different situations
Describe the current model for tobacco dependence treatment in pregnancy
Smoking is a national addiction and a national killer. Smoking is uniquely harmful, causing damage not only to smokers themselves, but also to the people around them. Smoking is one of the main drivers of health inequalities in England, with the harm concentrated in more disadvantaged communities and groups. People who live in the most deprived communities are twice as likely to smoke as people who live in the least deprived areas
Entry Requirements / Prerequisites
Before commencing this session you should complete the HCP session:
Health Promotion/Basic Principles of Health Promotion (402-0058)
Instructors / Speakers
Lydia Oliver,
Specialist Paediatric Trainee
Lydia Oliver is a Specialist Paediatric Trainee (Year 2) based in Nottingham. She is a Nottingham graduate with a passion for health promotion in children and their families. She works with a wide spectrum of people and believes strongly that direct and environmental tobacco exposure is one of the major preventable causes of morbidity and mortality in our population and their children. Due to this, she is partnering with you the learner to promote smoking cessation in your sphere of influence.

Title
Health Promotion in Pregnancy (Smoking) Part 1: Basic Principles course for Paediatrics
Speciality Classification
Interest Areas / Topics Covered
Child and family health, Child health/paediatrics/immunisation, Children and young peoples health, Maternal-child
Provider Type
Education Provider
Access Duration (in months)
12
Programs this course belongs to
Modules this course belongs to