<- Back
This course is part of HealthcareLink Learning Portal.
Holistic Assessment of the Patient for Oral Health Practitioners
Speciality Classification
Oral Health
Subject matter expert
e-Learning for Healthcare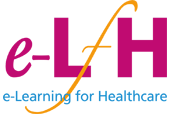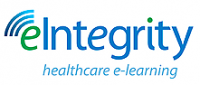 Endorsed By
Faculty of Dental Surgery, elfh, NHS England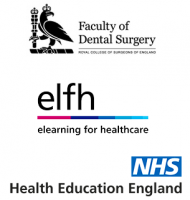 This session looks at holism, i.e. the integration of physical, psychological and social components of health problems. It explores patients' and dentists' perceptions of holism and how these influence the presentation of problems, communication, diagnoses and the sharing of management planning.
Learning objectives
By the end of this session you will be able to:
explain what is lacking in traditional dentistry, and why there is a need for a holistic approach
describe the holistic approach
apply the holistic approach to a case study in order to fully understand the patient's illness
A holistic approach includes acknowledging that traditional dentistry is not the only resource available and trusted by patients. Psychological approaches, social and governmental policy interventions, and complementary medicine, are some of the aspects of a holistic approach.
Entry Requirements / Prerequisites
Before commencing this session you should:
be familiar with Engel's biopsychosocial model [1]
Instructors / Speakers
Marion Lynch,
Associate Dean
For the past ten years Marion has been involved in GP education, both as Programme Director for VTS and Associate Dean for CPD. Her doctorate in Medical Education has highlighted new ways of learning for GP trainees. These go beyond the curriculum and towards education for a holistic approach in primary care. This module has arisen from these studies and others looking at what patients want from their GP. When not engaged in education she likes to climb mountains and sail the seas, not always successfully.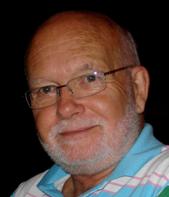 Martin Hobdell,
Visiting Professor, Dept. of Epidemiology and Public Health, University College London
Martin has seen many changes in dentistry during his long career as a practising dentist. He graduated in London, and after working in general practice, entered academia, where he received a PhD. He first started working in resource-poor countries in Mozambique in 1976. He has worked, in a part-time capacity, for the World Health Organisation and many NGOs in Africa and South East Asia. He continues to work as a volunteer in poor countries around the world. He was appointed Dean of the Faculty of Dentistry, University of the Western Cape, South Africa, just before the first democratic elections. He is currently Visiting Professor in the Department of Epidemiology and Public Health, University College London. He also co-ordinates and teaches Master's degree programmes in Dental Public Health in the Health Sciences Universities in Cambodia and Laos.
Title
Holistic Assessment of the Patient for Oral Health Practitioners
Speciality Classification
Interest Areas / Topics Covered
Dental, Dento-Maxillofacial Radiology, Oral and Maxillofacial Surgeons, Oral Pathology and Oral Medicine, Oral Surgery, Paediatric Dentistry, Public Health Dentistry, Special Needs Dentistry, General Dental
Provider Type
Education Provider
Access Duration (in months)
12
Programs this course belongs to
Modules this course belongs to