<- Back
This course is part of HealthcareLink Learning Portal.
Musculoskeletal Problems course for Allied Health
Speciality Classification
Allied Health
Time / Duration
25 minutes
Subject matter expert
e-Learning for Healthcare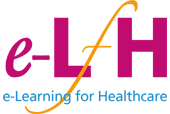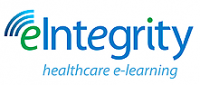 Endorsed By
Healthy Child, eLH, NHS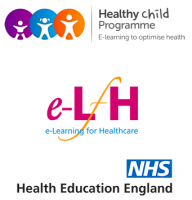 In this session we describe how to approach the clinical assessment of a child who is limping, or has limb pains. We outline important causes of limp and limb pain, including growing pains and inflammatory conditions, and red flags that highlight when you should be concerned. We describe normal variants of lower limb development and when referral for specialist opinion is needed. A brief overview of scoliosis is given, and some key issues are discussed relating to school attendance and resumption of normal activities following a fracture.
Learning objectives
By the end of this session you will be able to:
Identify normal variants and know when a child needs a specialist referral, for example for flat feet or knock-knees
Describe an approach to take for the child who is limping, including what conditions to consider
Describe an approach to take for the child with limb pains, including the need for specialist referral
Describe features of scoliosis
Describe barriers to returning to school/education for the child with healing fractures
This session uses self assessments that help you check what you have learnt. You do not have to use them and your answers are not seen by anyone else.
Instructors / Speakers
Amy Rowan,
GP Registrar
Dr Amy Rowan MBBS MRes DRCOG is a GP registrar, currently working in Paediatric Rheumatology at the Great North Children's Hospital in Newcastle upon Tyne. She completed a Masters research project evaluating the pGALS examination as a medical student, and is currently working on an educational project for increasing awareness of paediatric musculoskeletal conditions, alongside her GP training in the Northern Deanery.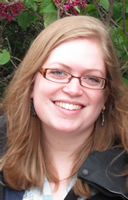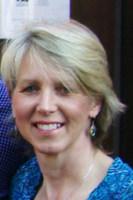 Helen Foster,
Professor of Paediatric Rheumatology, Newcastle University Medical School Malaysia
Helen Foster has been a Professor of Paediatric Rheumatology at Newcastle University since 2001 and moved to Newcastle University Medicine, Malaysia in 2018. She is also an Honorary Consultant at Newcastle Hospitals NHS Trust. She trained initially in adult rheumatology and susequently paediatric rheumatology with a clinical fellowship in Vancouver, Canada.
Helens academic work, including research and teaching, has always maintained a strong clinical focus and aims to improve access to care for children with arthritis. Helen has numerous collaborations to explore barriers to care and educational strategies to facilitate early recognition of childhood arthritis. She is very involved with teaching at both undergraduate and postgraduate level and has developed articles and e-resources including the pGALS musculoskeletal screening examination, which is now widely taught at medical schools.
Helen is Chair of the Royal College for Paediatrics and Child Health Specialist Advisory Committee for rheumatology, including responsibility for postgraduate training in paediatric rheumatology, is a member of the British Society for Paediatric and Adolescent Rheumatology Executive and has contributed to the clinical guidelines and standards of care to promote high quality clinical services.
She is member of the UK (arc/MCRN) Paediatric Rheumatology Clinical Studies Group steering committee to develop the clinical research strategy within the speciality.
Title
Musculoskeletal Problems course for Allied Health
Speciality Classification
Interest Areas / Topics Covered
Child and family health, Child health/paediatrics/immunisation, Children and young peoples health
Provider Type
Education Provider
Time / Duration
25 minutes
Access Duration (in months)
12
Programs this course belongs to

Modules this course belongs to