<- Back
This course is part of HealthcareLink Learning Portal.
Non-pharmacological Approaches to the Management of Chronic Pain in Older People course for Allied Health
Speciality Classification
Allied Health
Subject matter expert
e-Learning for Healthcare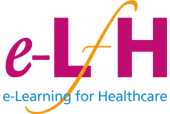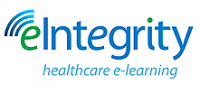 Endorsed By
Faculty of Pain Medicine RCA, British Pain Society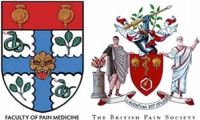 This session presents a wide spectrum of non-pharmacological approaches to the management of chronic pain in older adults, including the evidence for and against these approaches.
Learning Objectives
By the end of this session you will be able to:
Explain why non-pharmacological approaches to the management of chronic pain in older people are important
Identify non-pharmacological approaches to the management of chronic pain in older people
List the benefits of multidisciplinary approaches when caring for older people
Chronic pain is widely acknowledged as common in older adults. Because these patients often have other conditions, not only may chronic pain reduce their ability to be physically active but it might also have an effect on their mental state and their overall quality of life.
Instructors / Speakers
Clare Clarke,
Clinical Academic Research Fellow and Musculoskeletal Physiotherapist, School of Medicine, Cardiovascular and Diabetes Medicine, Ninewells Hospital and Medical School, University of Dundee, Dundee
Clare was a Musculoskeletal Physiotherapist within the NHS prior to completing a PhD in physical activity monitoring at Glasgow Caledonian University in 2013. She currently works as a Clinical Academic Research Fellow on a blind RCT called 'ALFIE' (Allopurinol in Functional Impairment – Improving Muscle strength) at the University of Dundee.
Her current research interests include the role of exercise and physical activity in sarcopenia and age-related functional decline.
She previously worked on the MRC funded "Engaging with Older People to Develop and Deliver Interventions for the Self-management of Chronic Pain" (EOPIC) programme investigating older adults' experiences of self-managing chronic pain.
Clare is the current Secretary for the Musculoskeletal Association of Chartered Physiotherapists (MACP), is a member of the Research Subgroup of the Scottish Government/NHS Chronic Pain Steering Committee and of the Scottish Pain Research Community (SPaRC).
Clare is a content author on the e-PAIN project.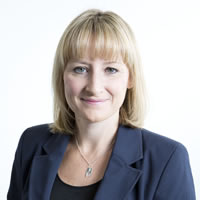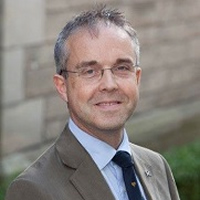 Blair H Smith,
Professor of Population Sciences, University of Dundee and Consultant in Pain Medicine, NHS Tayside
Blair is Professor of Population Health Science at the University of Dundee, where he has established the Chronic Pain Research Group. He is an academic general practitioner, and currently practises as a Consultant in Pain Medicine, NHS Tayside.
He graduated at the Universities of Glasgow and Aberdeen, held an NHS Primary Care Career Scientist Award (2000 to 2005) and was Professor Primary Care Medicine at the University of Aberdeen until 2011.
He has authored over 150 peer reviewed research papers and various books and chapters, and has been a (co-)investigator on research grants totalling over £17M. He is a Chief Investigator on Generation Scotland, a major collaborative genetic epidemiology programme funded mainly by the Scottish Government. He is Vice Chair of the International Association for the Study of Pain Neuropathic Pain Special Interest Group (NeuPSIG). He chaired the NHS Scotland/Scottish Government Chronic Pain Steering Group until 2011, and was appointed to the post of Lead Clinician for Chronic Pain by the Scottish Government in April 2014.
His research interests include the self-management of pain in older adults, and this was the subject of the Cross Council Lifelong Health and Wellbeing programme grant which he led, and which formed the background to his role in preparing this session.
Blair is an author on the e-PAIN project.
Title
Non-pharmacological Approaches to the Management of Chronic Pain in Older People course for Allied Health
Speciality Classification
Interest Areas / Topics Covered
Chronic Conditions and Disease Management, Pain management, Pain Management and Palliative Care
Provider Type
Education Provider
Access Duration (in months)
12
Programs this course belongs to
Modules this course belongs to