<- Back
This course is part of HealthcareLink Learning Portal.
Periodontal Pathogenesis course for Dental Practice
Speciality Classification
Oral Health
Subject matter expert
eLearning for Healthcare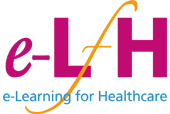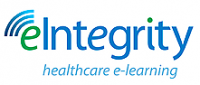 Endorsed By
Faculty of Dental Surgery,elfh,NHS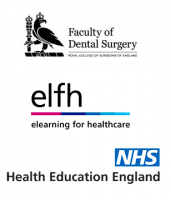 This session will provide key information on periodontal disease pathogenesis, including the bacteria involved, host/bacterial interactions and the role of host response, with particular emphasis on hyper-responsive neutrophils and the role of antioxidants.
Learning Objectives
By the end of this session you will be able to:
Describe the concept of disease pathogenesis
List the inflammatory and immune responses to plaque bacteria and their products
Describe the role of periodontal bacteria in provoking damaging host responses
Describe the potential for reactive oxygen species mediated tissue damage and role of the antioxidants
List the critical factors in periodontal disease pathogenesis
Inflammatory periodontal diseases are amongst the most prevalent chronic diseases of humans and a major cause of tooth loss. Much research has been directed at unravelling the complex processes underpinning disease aetiology and pathogenesis.
Entry Requirements / Prerequisites
Before commencing this session you should:
Have a basic understanding of the mechanisms that underpin the inflammatory/immune response to bacterial challenge
Instructors / Speakers
John Matthews,
PhD in Immunochemistry
John Matthews was Reader in Oral Immunology at Birmingham Dental School until retirement from fulltime academic life in 2010. He gained degrees in bacteriology and immunology before being awarded a PhD in immunochemistry in 1975. His initial research at Birmingham Medical School concentrated on the structure and function of immunoglobulin D. After moving to the dental school in 1980, he pioneered the use of immunohistochemical methods in diagnostic oral pathology and published extensively on the immunopathology of Sjogren's syndrome, odontogenic cysts and tumours and oral cancer. Latterly, he has concentrated on research aimed at investigating the pathobiology of periodontal disease with special emphasis on the role of oxidant-mediated tissue damage via hyperactive and reactive neutrophils, the potential protective effects of 'antioxidants' and the pro-inflammatory responses of epithelium to challenge with periodontal bacteria. Now, as a part time member of academic staff, he remains actively engaged in research into the periodontal diseases.
He has published over 150 research papers in peer-reviewed journals and taught immunology to dental students for over 30 years.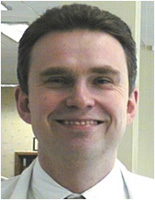 Mike Milward,
Dentist, Birmingham
Mike Milward BDS, MFDS, DGDP, ILT is Clinical Lecturer in Periodontology at Birmingham Dental School and an Honorary Associate Specialist.
He qualified in Microbiology and worked initially in hospital microbiology diagnostics before undertaking his BDS at Birmingham School of Dentistry, where he qualifed in 1993. He worked in general practice and held various hospital appointments before completing both MFDS and MFGDP exams of the joint Royal Colleges. After part-time teaching posts in Oral Surgery and Restorative Dentistry, he became Lecturer in Periodontology in 1999.
He is currently in the process of completing his PhD. His research interests include the role of pocket epithelium in periodontal disease, and periodontal diseases in the older patient. He is active in a number of clinical trials as an examiner.
His interests include dental education, being involved in developing teaching strategies within the School of Dentistry as well as being a Fellow of the Higher Education Academy, and a member of the British Society of Periodontology Education Committee.
Title
Periodontal Pathogenesis course for Dental Practice
Speciality Classification
Interest Areas / Topics Covered
Dental, -- DENTAL --
Provider Type
Education Provider
Access Duration (in months)
12
Programs this course belongs to
Modules this course belongs to