<- Back
This course is part of HealthcareLink Learning Portal.
Person-centred Dementia Care for Allied Health
Speciality Classification
Allied Health
Time / Duration
30 minutes
Subject matter expert
e-Learning for Healthcare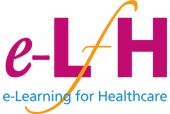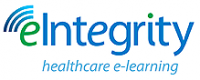 Endorsed By
University of Bradford, eLfH, NHS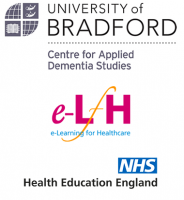 This session will help you to understand that person-centred dementia care involves:
Respecting the human rights of all people living with dementia, including their rights to dignity, liberty, privacy and to be treated in a humane way
Engaging with the person as a unique individual taking into account their life experience, unique abilities, interests, culture, likes, dislikes and needs
Taking the person's perspective and seeing the world through their eyes, including ensuring people living with dementia and their family carers are equal partners in decisions about their care
Providing a supportive and enabling physical and social environment
Learning Objectives
By the end of this session you will be able to:
Discuss the rights-based approach to valuing all people living with dementia
Recognise that each person living with dementia is a unique individual with distinct social and cultural backgrounds and personal preferences and needs
Empathise with the experience of living with dementia; seeing the person's experience through their eyes and use life story work and advance care planning to ensure their perspective is central to decisions about their care
Describe how to ensure we meet the rights and needs of people living with dementia through interaction and relationships and an enabling physical environment
In this session, we will explore the rights and needs of individual people living with dementia; how needs change over time and are influenced by culture and background, the importance of taking the person's perspective and the variety of ways we can enable people to live well with dementia.
This session has been mapped to the Dementia Training Standards Framework [1] and is designed to support the Dementia Action Alliance Dementia Statements [2]
Entry Requirements / Prerequisites
Before commencing this session you may wish to:
Complete Module 1 - Introduction to Living with Dementia/Dementia Awareness (407-0030)
Instructors / Speakers
Clare Mason,
Dementia Care Trainer, Centre for Applied Dementia Studies, University of Bradford
Clare is a Dementia Care Trainer in person-centred care at the Centre for Applied Dementia Studies at the University of Bradford. She is responsible for Patient and Public Involvement (PPI) in the Centre. Clare is currently enrolled on a Master's in Advanced Dementia Studies at the University of Bradford and holds BSc (Hons) in dementia studies. In 2018, Clare was awarded the Dr Trevor Jarvis Award for commitment to adult learning.
Clare has worked within the private, statutory, health and third sectors with people with dementia for over 25 years, including for the Alzheimer's Society as a Dementia Support Manager and Trainer. Clare is a volunteer leader for Pathways young onset dementia support group running monthly support group meetings, social activities and an annual supported holiday. Clare's interests are young onset dementia, dementia and sight loss, and patient and public involvement in dementia.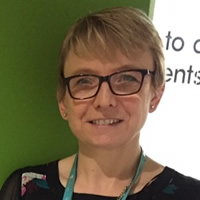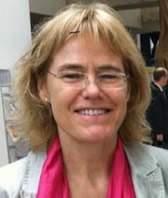 Murna Downs,
Professor in Dementia Studies, Centre for Applied Dementia Studies, University of Bradford
Murna is a Professor in Dementia Studies at the Centre for Applied Dementia Studies at the University of Bradford. Her research interests focus on improving quality of life and quality of care for people with dementia and their families. Recent research includes approaches to improving transitions in dementia care; improving health care for nursing home residents; promoting independence for people living with dementia in the community; and the effectiveness of the University's practice development methodology, Dementia Care Mapping, in implementing person-centred care in care homes.
Murna has published on a range of topics including the perspective of the person with dementia, early diagnosis, long term care, end of life and transitions in dementia care. She is co-editor of the textbook 'Excellence in dementia care: Research into practice' and is series editor of the University of Bradford Jessica Kingsley Good Practice Guides on Dementia Care. She is an ambassador for the Alzheimer's Society, serves on the Research Advisory Council of the Alzheimer's Society, is an adviser to Alzheimer Europe, and is a member of the National Institute for Health Research Portfolio Development Group for the Dementia and Neurodegenerative Diseases Research Network (DeNDRoN). She was recently awarded an outstanding achievement award by the British Society of Gerontololgy.
Title
Person-centred Dementia Care for Allied Health
Speciality Classification
Interest Areas / Topics Covered
Agedcare, Dementia care, Geriatric Health (Aged Care and Continence )
Provider Type
Education Provider
Time / Duration
30 minutes
Access Duration (in months)
12
Programs this course belongs to

Modules this course belongs to