<- Back
This course is part of HealthcareLink Learning Portal.
The Child With Aches and Pains Including Normal Variants course for GPs
Speciality Classification
General Practice ( GP ) / Family Medicine
Time / Duration
30 minutes
Subject matter expert
eLearning for Healthcare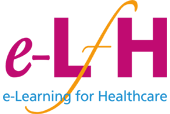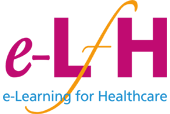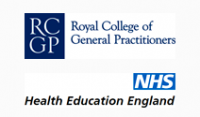 This session describes approaches to the assessment and management of children presenting with non-specific musculoskeletal aches and pains. This session was reviewed by Louise Newson and last updated in October 2014.
Learning Objectives
By the end of this session you will be able to:
Identify the key features in the history and examination that are characteristic of a child with growing pains
Recognise 'red flag' signs and other indications for concern for a child presenting with aches and pains
Describe normal variants in leg alignment with age and recognise indications for concern
Determine what investigations to arrange and when to refer
Describe the role of a primary care practitioner in managing the child presenting with growing pains
Childhood musculoskeletal (MSK) aches and pains, frequently referred to as 'growing pains' by both the public and health care professionals, are experienced by many young children and with equal gender preponderance.
Instructors / Speakers
Helen Foster,
Professor of Paediatric Rheumatology, Newcastle University Medical School Malaysia
Helen Foster has been a Professor of Paediatric Rheumatology at Newcastle University since 2001 and moved to Newcastle University Medicine, Malaysia in 2018. She is also an Honorary Consultant at Newcastle Hospitals NHS Trust. She trained initially in adult rheumatology and susequently paediatric rheumatology with a clinical fellowship in Vancouver, Canada.
Helens academic work, including research and teaching, has always maintained a strong clinical focus and aims to improve access to care for children with arthritis. Helen has numerous collaborations to explore barriers to care and educational strategies to facilitate early recognition of childhood arthritis. She is very involved with teaching at both undergraduate and postgraduate level and has developed articles and e-resources including the pGALS musculoskeletal screening examination, which is now widely taught at medical schools.
Helen is Chair of the Royal College for Paediatrics and Child Health Specialist Advisory Committee for rheumatology, including responsibility for postgraduate training in paediatric rheumatology, is a member of the British Society for Paediatric and Adolescent Rheumatology Executive and has contributed to the clinical guidelines and standards of care to promote high quality clinical services.
She is member of the UK (arc/MCRN) Paediatric Rheumatology Clinical Studies Group steering committee to develop the clinical research strategy within the speciality.

Sharmila Jandial,
Specialist Registrar, Paediatric Rheumatology, Newcastle Hospitals Trust, Newcastle Upon Tyne
Dr Sharmila Jandial is a Specialist Registrar in Paediatrics in the Northern Deanery and has interests within paediatric rheumatology and medical education.
Her current role is in educational research through a fellowship awarded by the Arthritis Research Campaign, which is tasked with improving clinical skills within paediatric musculoskeletal medicine.
Sharmila has contributed to a number of educational resources within paediatric musculoskeletal medicine at both undergraduate and postgraduate level. She is an elected member of the RCPCH Trainees Committee and the Northern Deanery Paediatric Postgraduate School Board.
Alwyn Abraham,
Consultant in Trauma Orthopaedics and Paediatric Orthopaedics, Leicester Royal Infirmary
Alwyn was appointed as a Consultant Trauma and Paediatric Orthopaedic Surgeon in Leicester in 2007.
He trained in the Northern Deanery and Booth Hall Childrens Hospital, Manchester. Prior to that Alwyn was a medical student in Edinburgh where he also completed his BST.
Alwyn holds two paediatric clinics each week, seeing a broad selection of primary and secondary referrals. He has one operating list and a pre-admission clinic each week.
Alwyn is an enthusiastic trauma surgeon seeing a full range of injuries. He has particular expertise in children's injuries, circular frame fixation, non union and infection.
Limb deformity correction is a particular interest. This service is provided on a tertiary basis for Leicestershire and the surrounding counties. The service covers both adults and children who have suffered who have suffered deformity either due to congenital causes or after trauma and infection.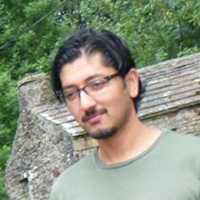 Title
The Child With Aches and Pains Including Normal Variants course for GPs
Speciality Classification
Interest Areas / Topics Covered
Pain management
Provider Type
Education Provider
Time / Duration
30 minutes
Access Duration (in months)
12
Modules this course belongs to