<- Back
This course is part of HealthcareLink Learning Portal.
Treatment of Ectopic Canine, Premolar and Supernumerary Teeth course
Speciality Classification
Oral Health
Time / Duration
30 minutes
Subject matter expert
eLearning for Healthcare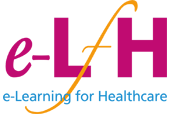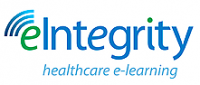 Endorsed By
Faculty of Dental Surgery,elfh,NHS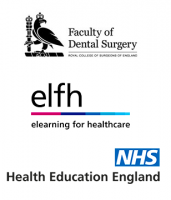 This session will address the treatment of unerupted ectopic and supernumerary teeth, excluding molars.
Learning objectives
By the end of this session you will be able to:
list the indications for removal of ectopic teeth
assess the risks of managing ectopic teeth
list various treatment choices and their limitations
A tooth is ectopic if it is malpositioned due to congenital factors or displaced by the presence of pathology. The tooth can be soft tissue impacted or hard tissue impacted due to either bone or tooth tissue. If the tooth is not impeding treatment, or related to pathology or local resorption, there may be no indication to intervene. Just because a tooth is impacted or ectopic does not necessarily indicate that the tooth must be treated.
Entry Requirements / Prerequisites
Before commencing this session you should have knowledge of:
normal eruption dates of primary and secondary dentition
radiographic assessment of dental patients
preoperative assessment for sedation and general anaesthesia
consent regulations and application
Instructors / Speakers
Tara Renton,
Specialist in Oral Surgery
Tara Renton (Specialist in Oral Surgery) is a dentist with a particular interest in trigeminal nerve injuries and pain. After completing her Oral and Maxillofacial surgical training in Melbourne, Tara undertook a PhD in trigeminal nerve injury related to third molar surgery at King's College London 1999-2003. She was later appointed Senior Lecturer at QMUL and then was awarded her chair in 2006 at King's College London. Over the past 4 years Tara has led the teaching of 180 dental students for each year 3, 4 and 5. She has established an academic training programme, which now has eight Oral Surgery SpRs of which three are undertaking PhDs and two are post docs. In collaboration with IoP KCL and Imperial College, Tara and collaborators have established an international leading programme of trigeminal pain research.
Tara is the UK National advisor for Oral Surgery, a council member for BAOS and an elected member of the RCS England Dental Faculty Committee.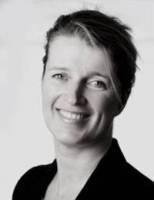 Title
Treatment of Ectopic Canine, Premolar and Supernumerary Teeth course
Speciality Classification
Interest Areas / Topics Covered
Dental, -- DENTAL --
Provider Type
Education Provider
Time / Duration
30 minutes
Access Duration (in months)
12
Programs this course belongs to
Modules this course belongs to