<- Back
This course is part of HealthcareLink Learning Portal.
Why is the Patient Here in Your Practice? for Oral Health Practiitoners
Speciality Classification
Oral Health
Time / Duration
20 minutes
Subject matter expert
e-Learning for Healthcare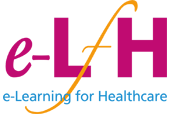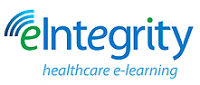 Endorsed By
Faculty of Dental Surgery, elfh, NHS England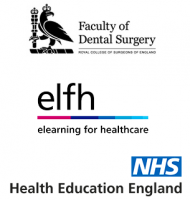 This session outlines the reasons why people might or might not attend the dental practice. It identifies contributing factors and barriers that influence service usage.
Learning objectives
By the end of this session you will be able to:
list the reasons why patients visit the dentist
identify the factors affecting dental care attendance
identify the differences between dental and medical healthcare usage
outline the current NICE guidelines for patient attendance
There can be many barriers to attending for dental care.
A common way of assessing the size of the barriers is to monitor the percentage of a population that has not visited the dentist.
Entry Requirements / Prerequisites
Before commencing this session you should have reviewed:
concepts of need
epidemiology of oral diseases
the different models of health
Instructors / Speakers
Paul Batchelor,
Consultant in Dental Public Health. Co-Module Editor for e-Den Modules 1 and 12
Paul qualified in 1980 from Liverpool University and worked within both the CDS and GDS for several years, during which time he obtained an MCDH from Birmingham and his DDPH. He then moved to London and worked in various academic posts at the Royal London, where he completed his PhD, King's College London, and UCL. During this time he was awarded an FFGDP. He also holds an FDS and FPHM.
Paul has worked in various capacities for a number of organisations within dentistry including the BDA, the Department of Health, the DPB, the FGDP, the Scottish NHS Executive, and the WHO, as well as several national governments. He has also assisted a number of other bodies on dental matters including the Consumers Association, the Office of Fair Trading and the National Audit Office, and acted as the Advisor to the Health Select Committee on NHS dentistry. He was appointed President of the British Association for the Study of Community Dentistry in April 2004 and currently is the course director of the leadership and management programme in dentistry as well as national research co-ordinator for the Faculty.
Paul is also part of the Module Editorial Team at e-Den, and is co-Module Editor for Module 1 Patient Assessment, and Module 12 Management and Leadership.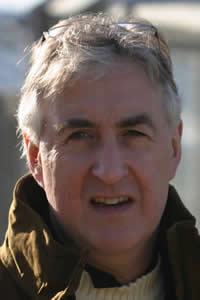 Title
Why is the Patient Here in Your Practice? for Oral Health Practiitoners
Speciality Classification
Interest Areas / Topics Covered
Dental, Dento-Maxillofacial Radiology, Oral and Maxillofacial Surgeons, Oral Pathology and Oral Medicine, Oral Surgery, Paediatric Dentistry, Public Health Dentistry, Special Needs Dentistry, General Dental
Provider Type
Education Provider
Time / Duration
20 minutes
Access Duration (in months)
12
Programs this course belongs to
Modules this course belongs to