<- Back
This course is part of HealthcareLink Learning Portal.
Adolescent Health | Training for Paediatrics professionals
Speciality Classification
Paediatrics General
Subject matter expert
e-Learning for Healthcare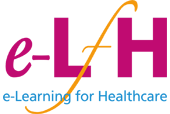 Endorsed By
RCPH, RCN, RCOG, RCGA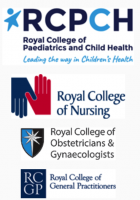 Helping teenagers to lead healthier and more active lives
Relevant to healthcare professionals working with young people across the world
Covers wide-ranging issues, from mental health to communicating with young people
Highly interactive content, with video clips, case studies and questions
This Adolescent Health programme is designed for health professionals who work with young people.It is relevant to health visitors, nurses, general and family practitioners, and paediatricians globally.
Highly interactive training on teen health
The high-quality content covers a variety of topics and teenage health problems, such as mental health, health promotion, self-harm, obesity, sexual health and communicating with young people. It includes a wide range of interactive features, such as case studies and video clips, which provide invaluable insights into the views of young people and healthcare professionals on these key issues.
Developed in the UK but relevant globally
This adolescent health course has been written by subject-matter specialists from a broad range of disciplines. It has been developed in the UK by the Royal College of Paediatrics and Child Health, Health Education England e-Learning for Healthcare and various other leading professional bodies.
Easy online access
The content is available online so you can study in the workplace, at home or on the move and fit the e-learning around your busy professional life.
The programme can be used in conjunction with the other programmes in the Healthy Child 0-18 Series: the Healthy Child Programme (0 to 5 years) and the Healthy School Child Programme (5 to 12 years)
------
eIntegrity programmes are developed by NHS Health Education England's e-Learning for Healthcare programme (HEE e-LfH).
The programmes are high quality self-directed learning programmes. They are designed to support training and CPD and are excellent resources alongside other traditional teaching methodologies. They have been developed by the UK NHS for use in the NHS. However, many of the programmes have international relevance, particularly the specialty training programmes which are often mapped to UK specialty training curricula.
------
Inclusions
Certificate of completion
Modules / Topics
Module 1: Introduction: Health and Illness in Adolescence
Introduction to Adolescent Health and Illness
Guidance and Policy for Young People's Health
Investing in Adolescent Health
Module 2: Healthy Development
Healthy Development in Adolescence
Concepts of Puberty
Pubertal Assessment
Psychosocial Development
Social Development
Assessing Development Stage
Module 3: The Legal Framework
The Legal Framework for Working with Young People
Assessing Competence in Young People
Confidentiality in Consultations and in Health Services
Confidentiality: Formal and Accidental Disclosure
Giving and Getting Consent
Ethics: Background and its Importance
Ethics: Using the Deliberative Process
Safeguarding Adolescents
Module 4: Communication and Consultation with Young People
Communication Skills in Young People
Health Communication and Young People: Setting the Scene
Gathering Information and Exploring Sensitive Issues
Explaining and Consent
Motivating and Empowering
Module 5: Health Promotion and Advocacy
Health Promotion in Young People
Health Promotion in Clinical Consultations
Module 6: Chronic Conditions and Transitions
The Experience of Chronic Illness and Disability During Adolescence
Disability in Adolescence
Sexuality and Health Risk Behaviours in Chronic Illness and Disability
The Expert Young Person/Patient
Transition from Child-centred to Adult-centred Health Care
Practical Approaches to Transition
Developing a Transition Programme
Module 7: Concordance and Adherence
Adherence and Concordance in Young People
Practical Approaches to Improving Adherence and Concordance
Module 8: Youth Friendly Services
Introduction to Youth Friendly Services
Community-based Drop-in Services for Young People
Designing Innovative Services for Young People
Making Hospital Services Youth Friendly
Module 9: Sexual and Reproductive Health
Sexual Behaviour in Adolescence
Sexual Assault in Young People
Sexually Transmitted Infections in Young People
Contraception
Teenage Parents
Adolescent Gynaecology
Preventing Pregnancy
Module 10: Self-harm and Common Mental Problems
Mental Health and Well-being in Adolescence
Introduction to Self-harm
The Assessment and Management of Self-harm
The Assessment of Common Mental Health Problems
Recognising Common Mental Health Problems
Management of Common Mental Health Problems
Specific Approaches to Managing Common Mental Health Problems
Module 11: Substance Use and Misuse
Substance Use, Misuse and Abuse
Managing Substance Use Problems in Routine Clinical Practice
Substance Misuse: Prevention Strategies
Module 12: Overweight and Underweight
Body Shape and Body Image in Adolescence
Nutritional Requirements in Adolescence
Development of Normal Eating Behaviour
Obesity in Young People
Public Health and Community Management of Adolescent Obesity
Medical Assessment and Management of Obesity
Eating Disorders in Young People
Assessment of Eating Disorders
Management Strategies for Eating Disorders
Multidisciplinary Management of Adolescent Obesity
Module 13: Common Medical Problems
Introduction to Common Symptoms and Help-seeking
Sleep Problems in Adolescence
Assessment and Diagnosis of Chronic Fatigue Syndromes in Adolescence
Management of Chronic Fatigue Syndrome in Adolescence
Acne
Glandular Fever
Features

Relevant to healthcare professionals working with young people across the world

Covers wide-ranging issues, from mental health to communicating with young people

Highly interactive content, with video clips, case studies and questions
Free trial session
Introduction to Young People Friendly Services
This session introduces the basic elements of young people friendly services. The policy context and evidence for specific young people focused services is explored. The importance of young people's views is acknowledged as a focus for service improvement.
Certificate
On completion, you can download and print off a certificate that is endorsed by the relevant professional body.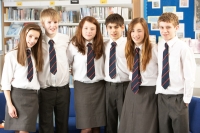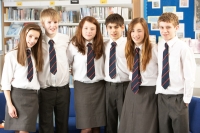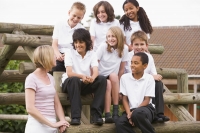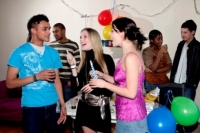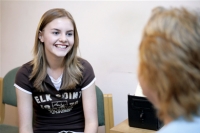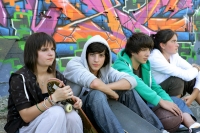 Title
Adolescent Health | Training for Paediatrics professionals
Speciality Classification
Interest Areas / Topics Covered
Children and young peoples health
Provider Type
Education Provider
Access Duration (in months)
12
Get 10% off with HealthcareLink
Similar Listings
Posted By eIntegrity Healthcare e-Learning
Posted Date: 2023-11-19
Location:Online
Multi-professional training in child health The Healthy Child Programme is a high-quality learnin...