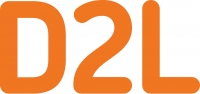 D2L
Business / Practice Details
Business / Provider Type
Industry Partner
Services Offered
Specialist Software & Tech, Systems Integration
Interest Areas / Topics Covered
Educator
Business / Provider Profile
D2L believes learning is the foundation upon which all progress and achievement rests. Working closely with organisations globally, D2L has transformed the way millions of people learn online and in the classroom. Learn more about D2L for schools, higher education and businesses at www.D2L.com
Why us
Upgrade your patient experiences with an LMS for healthcare training
Healthcare is a quickly evolving industry. It's extremely important that today's practicing professionals stay on top of new industry trends and best practices in order to ensure high-quality clinical performance and patient care. With the Brightspace LMS for healthcare training, you can empower your staff to take charge of their own professional development and upgrade their skills.
HealthcareLink Partner Offer
Request a customized demo of Brightspace
Schedule a customized demo of D2L's Brightspace LMS. See how organizations are building engaging, collaborative online learning experiences, to turn employee and membership talent into a competitive advantage.
Is there something specific you want to know more about? Let us know! After all—your demo is all about your learning and development needs.
1 Queens Road, Suite 1144,
Melbourne VIC 3004, Australia
Listing current courses and events posted by D2L
No matching course or event posts found.
Articles published by Stacy