Premium Partner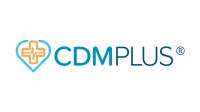 CDM Plus
Business / Practice Details
Business / Provider Type
Education Provider
Services Offered
Billing, Care planning, Events, Community Care, Consulting, Corporate Health, CPD Courses, Education, GP Software & Tech, Medical education, Patient Engagement, Practice Management Systems, Referrals
Interest Areas / Topics Covered
Aged care, Asthma and or COPD, Cancer, Chronic Conditions and Disease Management, Community and Primary Health Care, Diabetes, Education and Research, Educator, Indigenous health, Medical Education, Management
Business / Provider Profile
Our purpose at CDM Plus is to help consumers, carers, and health professionals to increase self-management for those at risk of or living with chronic conditions.
Why us
CDM Plus offers products and services for consumers and carers that can help improve their wellbeing by prompting them to identify disease risk factors, recognise behaviour patterns, set personal goals and establish healthier habits. Consumers can stay accountable, motivated and make progress towards their goals on their own or with the support of our dedicated Health and Wellness coaching services.
We provide training, products, and resources for Health Professionals in Primary Healthcare, Aged Care, Community and Disability to empower them to deliver long term quality care and coordination. CDM Plus delivers training throughout Australia onsite and remotely.
We understand that all organisations operate a bit differently and can work with you to create and deliver a custom training package.
HealthcareLink Partner Offer
Corporate Discount of 10% off our Value Bundle*Tickets use code: LINK10%OFF
*offer is only valid for CDM Plus Value Bundles
Listing current courses and events posted by CDM Plus
No matching course or event posts found.