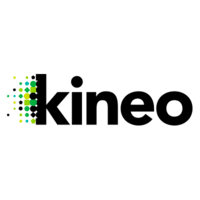 Kineo
Business / Practice Details
Business / Provider Type
Education Provider
Services Offered
Education, Medical education
Business / Provider Profile
Kineo is a global workplace learning company that helps businesses improve performance through learning and technology. Specialists in elearning content.
As a City & Guilds Group business we're part of a powerful global group, leading the way in skills development, technology and credentialing.
Each part of the group has its own focus but we're united by our purpose - helping people and organisations develop skills for growth. And by working together we can offer end to end skills development solutions to customers around the world.
Why us
Recognising learning and development excellence and innovation

Our approach is to listen to our customers' needs and create a partnership that gives us the best chance of helping them achieve business goals. We're outcome-focused in everything we do. So it isn't all about awards - but who doesn't love winning stuff?

We love to make our customers heroes. It's their hard work, ambition and passion that allows us to work on such exciting projects. So it's great when that's recognised and awarded by the wider L&D industry.

How we live our values

Everything we do at Kineo is shaped by living and breathing our values. Whether that's giving back to our communities, committing to quality, being innovative or serving our clients to the best of our ability, you'll see our values running like a golden thread through our work and our actions. For our customers and for our people, we're shaping futures.
Listing current courses and events posted by Kineo