Results
Listing 7 courses and events posted to this category within 90 days!
On the Frontline of Early Life Care: Advanced Clinical Skills for Breastfeeding, Parent Mood and Unsettled Infant Behaviour Challenges
Be part of a deep dive into what's new in evidence-based clinical support of mothers and babies.
Speciality Classification
General Practice ( GP ) / Family Medicine
CPD
RACGP - accredited activity; ACM, ACRRM, IBLCE points pending
West End QLD 4101

Promoted Listing
Agora Advanced Gynaecological Laparoscopy Course
A course designed for trainees and surgeons performing gynaecological laparoscopy.
Speciality Classification
Obstetrics and Gynaecology
Posted By
Agora Medical Education
Richmond VIC 3121
Aboriginal Health Conference 2021
About the Conference The 2021 Aboriginal Health Conference hosted by Rural Health West will celebrate culture, strengths and successes in Aborigina...
Speciality Classification
Medical Doctors
Posted By
Rural Health West
Perth WA 6000

GP Paediatrics Education Evening
Event Details Date: 8 June 2021 7:00pm – 8:30pm Region: Blue Mountains Audience: GPs Venue: Kidmed Paediatric Specialist Medic...
Speciality Classification
General Practice ( GP ) / Family Medicine
Posted By
Wentworth Healthcare
Provider Type
Community Health Service
29th National Conference and Exhibition 2021
The 2021 National Conference will combine the live in-person event on location with virtual online
Speciality Classification
Occupational Therapists
Posted By
Occupational Therapy Australia (OTA)
Provider Type
Non Profit Organisation
Cairns City, QLD

The 19th ADNA National Conference
15th-16th May 2021 at the Adelaide Convention Centre, North Terrace, Adelaide SA "Heal the mind, Heal the Skin" All speaker gifts are prod...
Speciality Classification
Nurses and Midwives
Posted By
Australian Dermatology Nurses' Association
Provider Type
Education Provider
Adelaide SA, 5000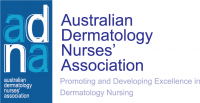 GPCE SYDNEY
New South Wales's leading educational event for primary care
Speciality Classification
General Practice ( GP ) / Family Medicine
Posted By
Reed Exhibitions
Provider Type
Service Provider
Sydney NSW 2000