<- Back
Dental Start-Up Summit - ONLINE SUMMIT (Recording)
Speciality Classification
Oral Health
Provider
Practice Success Collective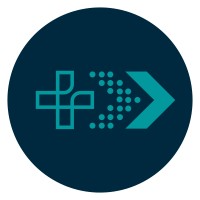 Endorsed By
HealthcareLink

DREAMING OF STARTING YOUR OWN DENTAL PRACTICE?
Perhaps you feel overwhelmed and unsure by all the decisions you have to make:
What structure the business should be?
How are you going to finance your new practice?
How to avoid risks and pitfalls?
What marketing strategy do you need to attract new patients? the list goes on and on...
Join our expert team in the Dental Start-Up Summit as we guide you through all the major steps when starting up a successful dental practice.
We welcome the following panellists, our powerhouses of knowledge, to the summit:
Session 1 – PLANNING FOR SUCCESS
- Dr Jesse Green, Savvy Dentist
- Julian Whitehead, Whitehead Legal
- Clive Levinthal, Experien Insurance
Session 2 – GROWTH FOUNDATIONS
- Michelle Tayler, Marketing Practices
- Dr Geoff Hall, Orthoed Institute
- Susan Rusalen, 7 Figure Hygiene
Session 3 – SETTING UP FOR SUCCESS
- Julian Muldoon, 1 Group
- Jerry Kennard, Evoke Projects
- Teresa Nguyen, Credabl
Session 4 – ENSURING SUCCESS
- Dr Veit Le, Being Together
- Dr Cigdem Kipel. Principle
- Luca Tizzano, Invedent
If you've started your practice ownership journey, or thinking about it in the future, you won't want to miss the Dental Start-Up Summit.
Title
Dental Start-Up Summit - ONLINE SUMMIT (Recording)
Speciality Classification
Interest Areas / Topics Covered
Dental, Setting up a new practice
Provider Type
Industry Partner
Get 10% off with HealthcareLink