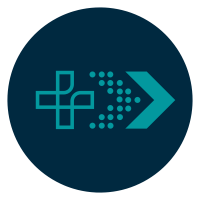 Practice Success Collective
Business / Practice Details
Business / Provider Type
Industry Partner
Services Offered
Conferences, Referrals
Interest Areas / Topics Covered
Business of General Practice, Educator, Entrepreneurship, Finance, Generalist, Health Advisor, Health Consulting, Human Resources, Legal, Management, Management, Healthcare & Medical Marketing, Start-ups, Telehealth
Business / Provider Profile
Practice Success Collective provides holistic support from industry thought leaders who share the common goal of helping practice owners succeed.

Practice Success Collective was founded by Jerry Kennard with a vision to create a network of experts who could holistically support Practice Owners in their journey of starting or purchasing their own practice and then growing their business to achieve success, whatever that may look like for them.
Jerry was regularly asked by his Medical and Healthcare clients for referrals to other industry experts to assist them in their business and whilst he had many reputable contacts, there wasn't a specific resource that would allow Practice Owners to access an experienced 'talent pool' of industry thought leaders, in one place.
Hence the mission of Practice Success Collective was born - to create a talent pool of holistic support for practice owners who are thought leaders in the 'Future of Practice' that share the belief that their patients and their team in any practice should be at the heart of every decision, as they are the ULTIMATE determinate of its success or failure.
Why us
Key Areas of Expertise
Setting up, owning and running a practice, or group of practices in not for the faint hearted and requires superior Leadership skills and Business Acumen.

Practice Success Collective seeks to provide a 'talent pool' of qualified experts who are all passionate thought leaders in their field of expertise, specialising in the Medical and Healthcare Industry.

It has never been more important to remain highly focused on Strategy and Execution in all areas of the business in order to increase revenue and efficiency's in an ever increasingly competitive market.
120 Bank St,
Pyrmont NSW 2009, Australia
Listing current courses and events posted by Practice Success Collective
GP Practice Growth Summit - FREE ONLINE SUMMIT (Recording)
A free GP PRACTICE GROWTH SUMMIT for owners to scale their practice and increase their worth.
Speciality Classification
Medical Doctors
Learning/CPD Type
Webinar
Provider Partner Type
Industry Partner
Learning
Dental Success Summit 2021
A FREE online summit for Dental Practice Owners and Practice Managers to emerge from the pandemic.
Speciality Classification
Oral Health
Learning/CPD Type
Webinar
Provider Partner Type
Industry Partner
Promoted Listing
Posts shared by Jerry Kennard