<- Back
Graduate Certificate in Nursing (Bridging and Re-entry)
Speciality Classification
Nurses
Location
Parramatta NSW 2150
The Graduate Certificate in Nursing (Bridging and Re-entry) is an approved course by the Nursing and Midwifery Board of Australia (NMBA). It is designed to enable returning nurses to attain the necessary level of practice in accordance with the Australian nursing standards. The Australian College of Nursing (ACN) has been offering bridging and re-entry programs for more than 17 years and our curriculum is accredited by the Australian Nursing and Midwifery Accreditation Council (ANMAC) and Tertiary Education Quality Standards Agency (TEQSA). Please note the Bridging pathway for internationally qualified nurses is no longer available.
Course overview
This course is a comprehensive, contemporary, and clinically relevant Graduate Certificate in Nursing and runs for a total of 12 weeks full-time study. Delivery of the course consists of face-to-face, simulation, and self-directed learning, online activities, and clinical placement components.
Our course consists of two (2) core units of study:
304 – Professional Nursing Concepts in Australian Health Care Context
305 – Clinical Nursing Practice in the Australian Healthcare Context
Learning outcomes
Upon successful completion of the course, students should be able to:
critically evaluate nursing practice against the NMBA Registered Nurse Standards for Practice
demonstrate capability for practice within an evidence-based framework
evaluate delivery of care across the lifespan in the context of the contemporary Australian healthcare system
analyse effective communication within a multicultural and multidisciplinary approach to safe practice
critically reflect upon legal and ethical standards that underpin professional nursing practice
examine leadership behaviours that contribute to an effective team culture.
Why study this course
Our course has been developed by specialist nurses, industry experts and clinical stakeholders to facilitate a smooth transition into contemporary nursing practice. Throughout the course, you will be supported by experienced academics, clinical facilitators, and skilled clinicians. We will assist you to further develop knowledge and skills in academic writing, simulation-based critical thinking and professional experience placements.
Where this qualification can take you
In addition to gaining nursing registration in Australia, our Graduate Certificate in Nursing (Bridging and Re-entry) is an investment in your future and will provide you with the knowledge and skills needed to ensure better outcomes for people in your care while facilitating further progression of your career. It will also provide you with a postgraduate qualification rendering the pathway towards higher degrees.
Entry Requirements / Prerequisites
STEP1: ENTRY REQUIREMENTS
Hold a Bachelor of Nursing or equivalent
Be referred to this course by the Australian Health Practitioner Registration Agency (AHPRA)
Meet the Nursing and Midwifery Board of Australia English language skills registration standard (nursing and midwifery)
Fulfill the required immunity status as per NSW health guidelines
Provide a Unique Student Identifier
Instructors / Speakers
Suman Kumar MACN,
Nurse Educator,
RN, BN, MEd & Cert IV (TAE), GC Public Health, Diploma of Midwifery
Suman has facilitated bridging programs for overseas nurses and local refresher courses for many years and has a keen interest in exploring the transition of practitioners into the contemporary Australian nursing practice. She has over 17 years teaching experience in both VET sector and higher education in Australia. Suman has worked in various clinical settings as a registered nurse in public and private sectors in Australia and has experience working in regulations. In addition to facilitation of student learning, Suman continues to contribute towards training and supervision of workplace assessors and professional development programs.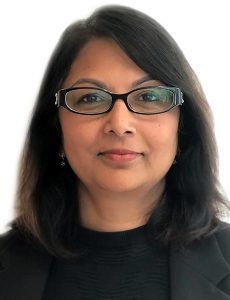 Title
Graduate Certificate in Nursing (Bridging and Re-entry)
Speciality Classification
Provider Type
Education Provider
Location
Parramatta NSW 2150