<- Back
This course is part of HealthcareLink Learning Portal.
Musculoskeletal Primary Care e-Learning Programme for Allied Health
Speciality Classification
Allied Health
Subject matter expert
e-Learning for Healthcare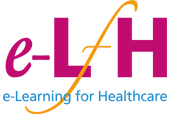 Endorsed By
NHS Health Education England

With musculoskeletal (MSK) disorders on the increase, all healthcare professionals need to have a comprehensive understanding of how to identify and distinguish MSK issues from other health problems and how best to support patients living with these conditions.
The Musculoskeletal e-Learning Programme includes eight bite-sized learning sessions which cover a host of topics, such as identifying the ill and at risk, public health, dealing with persistent pain and mental health considerations.
You can study online at home, in work or on the move – fitting the learning around your professional commitments.
The programme can be used as part of blended learning or as a standalone resource.
Real-world learning for healthcare professionals
The content has been written and peer-reviewed by practising physiotherapists, allied healthcare practitioners and a GP trainer. This ensures a person-centred approach to the common issues associated with primary care MSK management.
The programme includes many case studies, diagrams, illustrations and videos, to embed learning on the key topics. Using patient case studies, you can test your knowledge in a virtual consultation, helping to build your understanding and confidence. There are links to further reading and other external resources.
You can complete self-assessment exercises at the end of each session. If you achieve the pass mark (80%) across all assessments, you can download or print a certificate for inclusion in your training or CPD portfolio.
This is an essential learning resource for all healthcare professionals working in primary care.
------
eIntegrity programmes are developed by NHS Health Education England's e-Learning for Healthcare programme (HEE e-LfH).
The programmes are high quality self-directed learning programmes. They are designed to support training and CPD and are excellent resources alongside other traditional teaching methodologies. They have been developed by the UK NHS for use in the NHS. However, many of the programmes have international relevance, particularly the specialty training programmes which are often mapped to UK specialty training curricula.
------
Inclusions
Certificate of completion
Modules / Topics
This session explores the world of primary care, the current climate and challenges for the future.
Identification of the Ill and at Risk
This session looks at the unwell patient who may be physically at risk. It also explores frailty as a long-term condition which requires specific clinical diagnostics and management. It helps you to assess frailty and identify appropriate management for a patient living with frailty.
Mental Health in Primary Care
This session will help you to build a good understanding of the most common mental health issues in primary care. It looks at how to recognise and support people who present with depression and anxiety, and other services that they can be signposted to.
Identifying mental health problems helps you, as a healthcare practitioner, to understand how the person's mental health is impacting their physical symptoms. By involving patients in the problem-solving, you can help to find the most appropriate treatment and support to improve their mood and quality of life. This also helps to reduce the chance of relapse or recurrence and can reduce morbidity and mortality.
Complex Decision-making Managing Patients with Comorbidity
This session explores initial and follow-up encounters in first-contact, primary care consultations. It covers all aspects of communication, clinical reasoning and the use of social prescribing through real case studies. There are also links to relevant sources of information and background reading.
This session helps to build your understanding of the role and value of public health practice within primary care, and the holistic needs of patients, individuals, communities and populations.
This session gives an introduction to identifying, assessing and managing patients with chronic pain and complex biopsychosocial needs. There is an overview of common issues for these patients and how to deal with these scenarios during consultations.
Overview of Medicines and Prescribing
This session covers the basic principles regarding the pharmacology of pain medication and the medicolegal framework for physiotherapists. This includes advising patients on medications, supply and administration under patient group directions and non-medical prescribing medications within their clinical practice.
Serious Pathology of the Spine
This session provides an overview of common serious pathologies which could masquerade as musculoskeletal conditions, such as inflammatory joint conditions (including axial and peripheral arthropathies). The session outlines possible signs and symptoms to look out for. It also covers when patients need to be referred on and the speed of onward referral depending on the presentation.
Features

Relevant to doctors, nurses, physiotherapists and other healthcare practitioners

Interactive content with videos, images and case studies

Produced in the UK by leading clinical specialists
Free trial session
Primary Care and its Challenges and Changes.
This session will introduce you to the world of primary care, the changes that are happening and the challenges for the future.
Work through the content and then the self-assessment. To complete this session, you need to achieve a pass mark of 80% in the self-assessment. If you fail, you will be given the opportunity to retry the assessment.
Testimonials
As a GP with over 25 years' experience and a special interest in musculoskeletal medicine, I can confidently assert that this series of training modules is an excellent resource for clinicians working in this field. It teaches a comprehensive way of approaching patients.

Probably most importantly of all, it embeds a safe way of practice so that practitioners not only work within their competencies but are also guided to be aware of their level of competence. I wholeheartedly recommend it.
- Dr David Morris, GP, Cumbria, UK
Certificate
On completion, you can download and print off a certificate that is endorsed by the relevant professional body.
Title
Musculoskeletal Primary Care e-Learning Programme for Allied Health
Speciality Classification
Interest Areas / Topics Covered
Community and Primary Health Care
Provider Type
Education Provider
Access Duration (in months)
12
Get 10% off with HealthcareLink