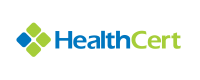 HealthCert Education
Business / Practice Details
Business / Provider Type
Education Provider, Other
Services Offered
Events, Education
Business / Provider Profile
HealthCert International is a global organisation dedicated to achieve better patient outcomes through comprehensive GP education and universal access to diagnosis and treatment. We operate in 5 countries through 3 distinct business units:
Medical and Patient Education: In a unique University-certified education program, we teach GPs the skills to diagnose and treat various medical conditions.
Skin Cancer Clinics: In our purpose-built facilities, we provide a 'one-stop shop' where patients get access to head-to-toe skin checks, lesion diagnosis and treatment.
TeleDermatology Services: Through our eDerm TeleDermatology platform, we enable quick diagnosis and treatment recommendations on skin cancer and general dermatology cases. 
With more than 6,500 GPs trained across 15 countries, we are on our way to become the world's leading provider of certified and accredited professional development for general practitioners. But all that wouldn't be possible without the excellent people we work with, the most important assets of our organisation, who share our vision and live and breathe our core values to make a difference every day.
Why us
Determined to make a difference We seek to improve access to latest diagnosis and treatment of various medical conditions by teaching valuable skills, streamlining processes and challenging outdated attitudes in professions and the community. Excellence in delivery We continuously strive for world-class excellence through innovation, professional development and delivering high quality services. Enthusiastic team We are proud to take responsibility for our work, committed to achieving the best results and learning from setbacks to inspire innovative solutions. Passionate about saving lives We are a passionate and supportive team dedicated to reducing deaths through education and improved access to high quality diagnosis and treatment.
Profile Brochure
No file uploaded.
Brisbane City QLD 4000, Australia
Listing current courses and events posted by HealthCert Education
No matching course or event posts found.
Articles published by Ina